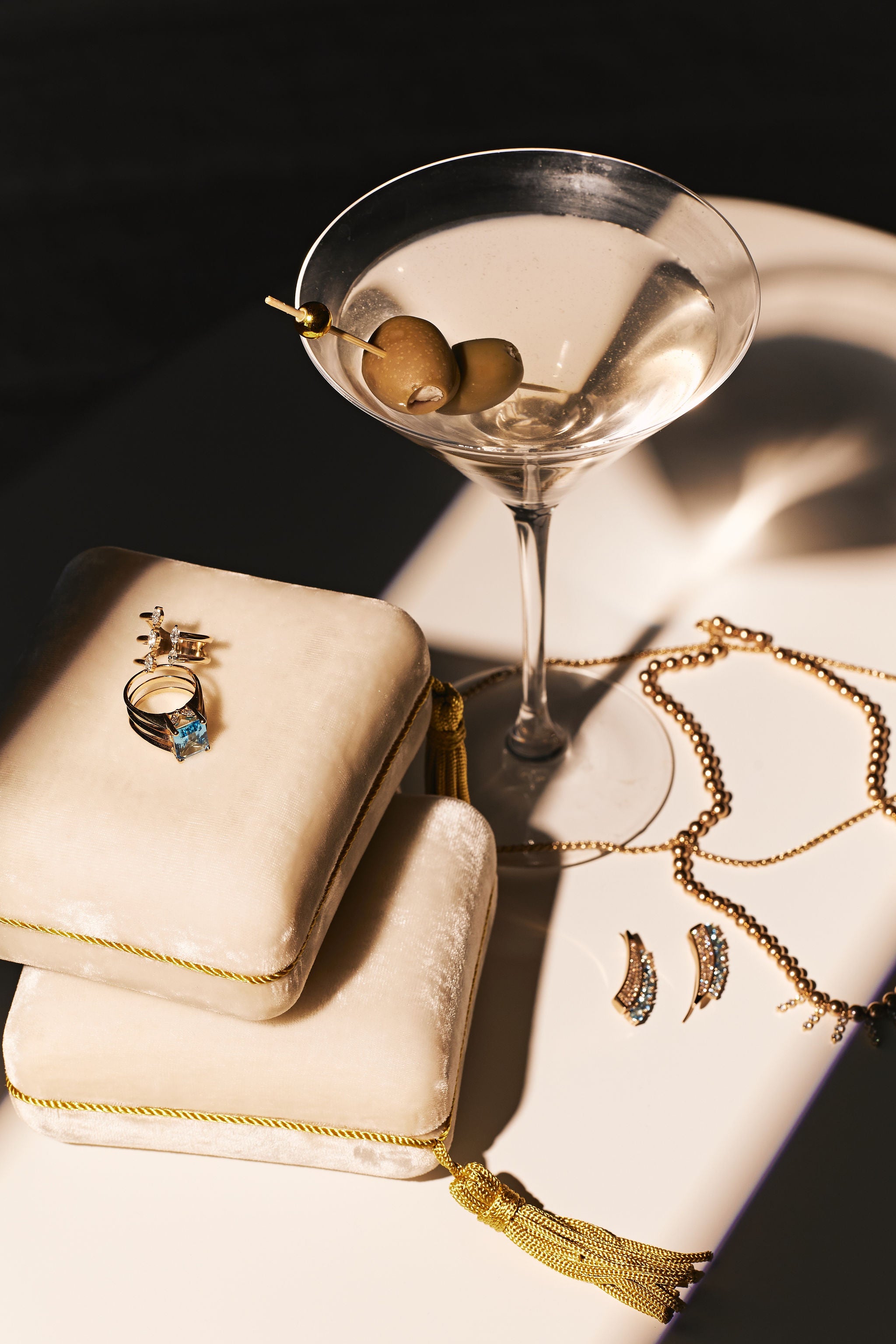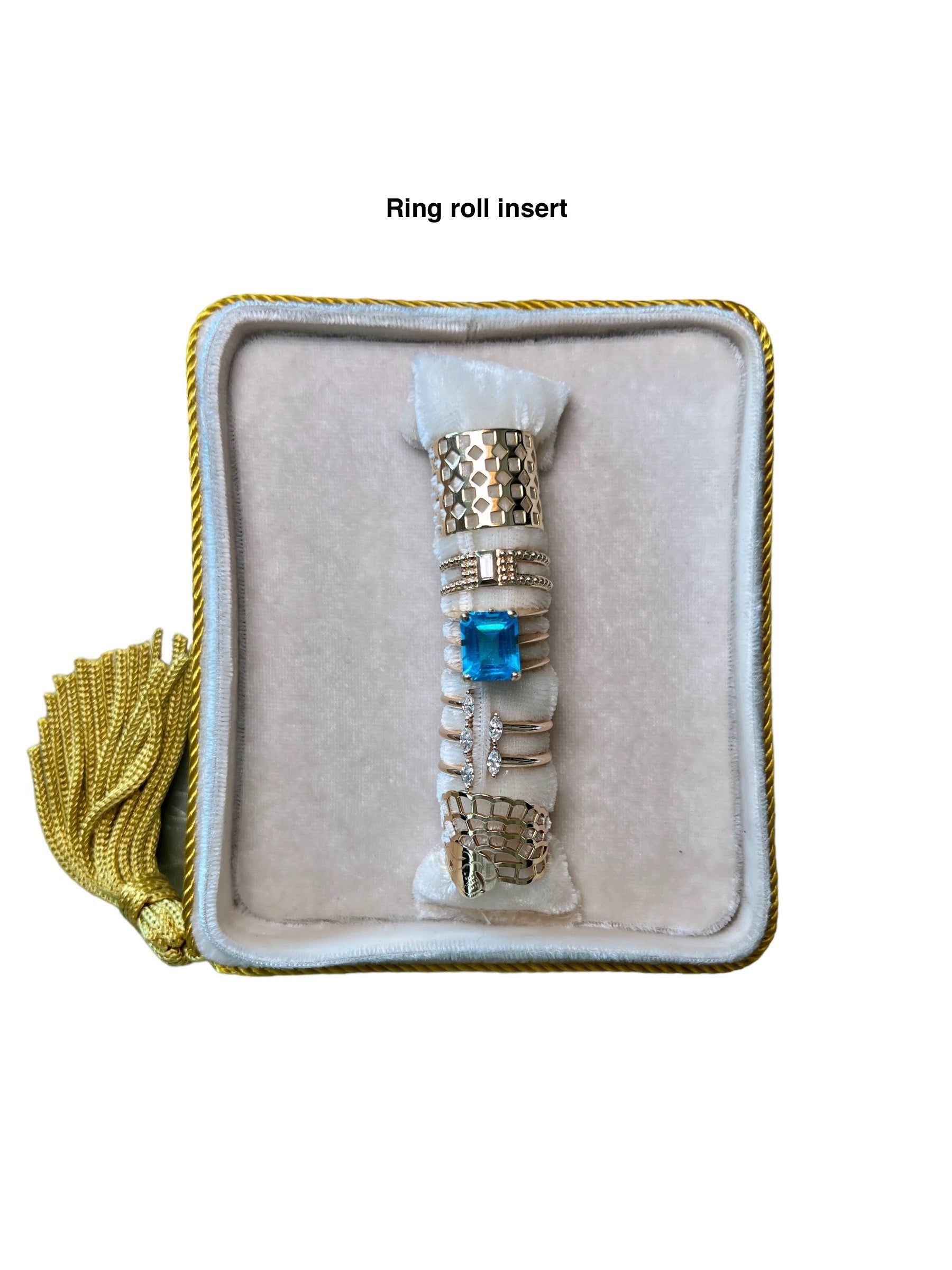 Whether at home or on the go, make sure your precious jewels are always safe with our white crushed velvet pochette case with gold tassel detailing. 
Pochette style jewelry case with insert to keep jewelry secure.

Length: 4.5"
Width: 3.75"
Thickness: 2"

Multiple inserts available (inserts removable).
- Ring roll insert: fits multiple rings
- Multi-purpose: one side of insert suitable for two pairs of earrings and one necklace or bracelet. The other side suitable for one ring.
- Pillow: for bracelets


For daily and regular maintenance, use a soft polishing cloth. Store jewelry in a jewelry pouch or in a jewelry box when not in use.
We do not recommend removing jewelry over a sink - accidents happen. For more information, please see FAQs.
Share
---
Capsule Collections
Our timeless designs are produced in limited quantities. This ensures an exclusive experience for our customers.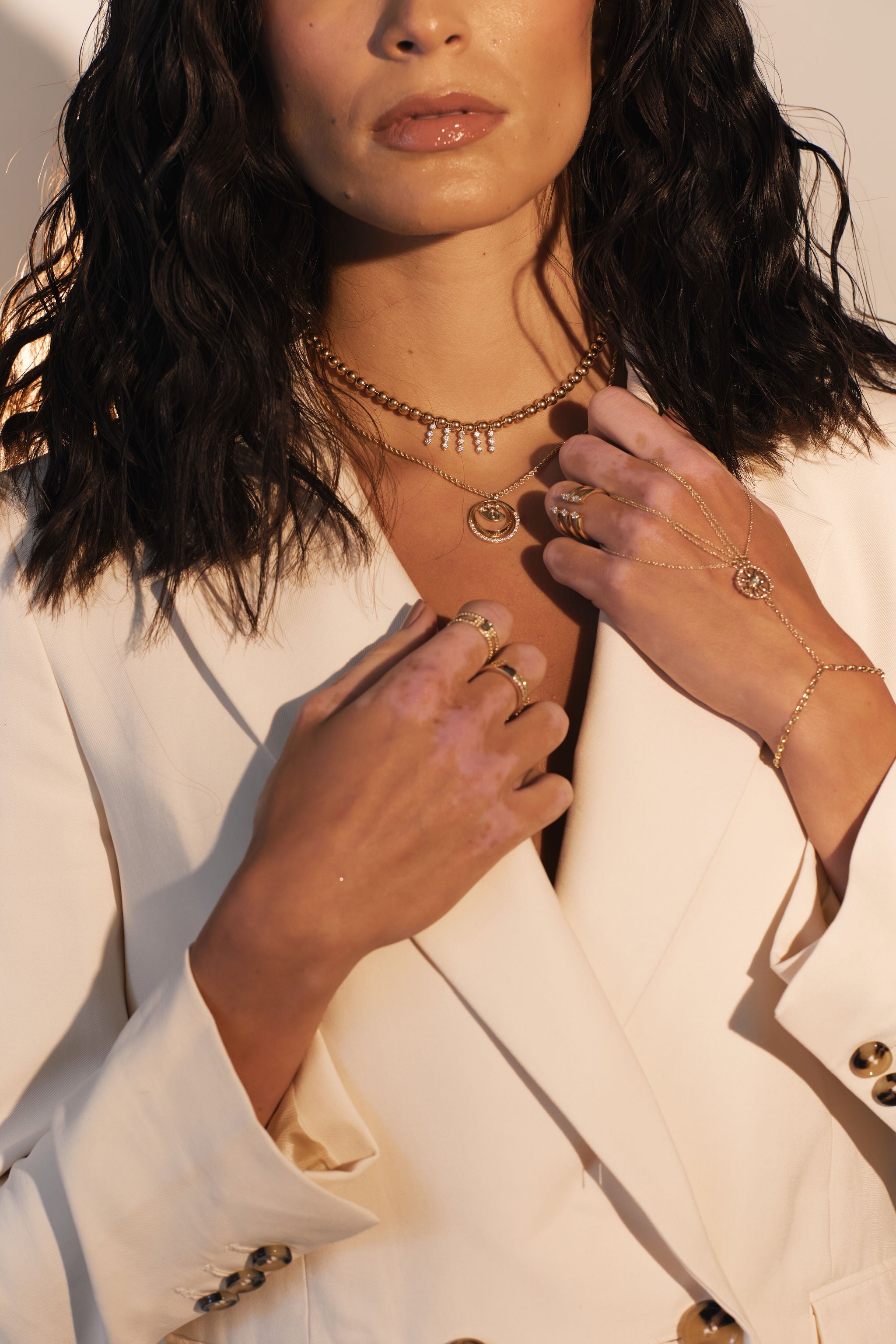 Handcrafted
Our designs are always handmade by talented bench jewelers, no mass production here.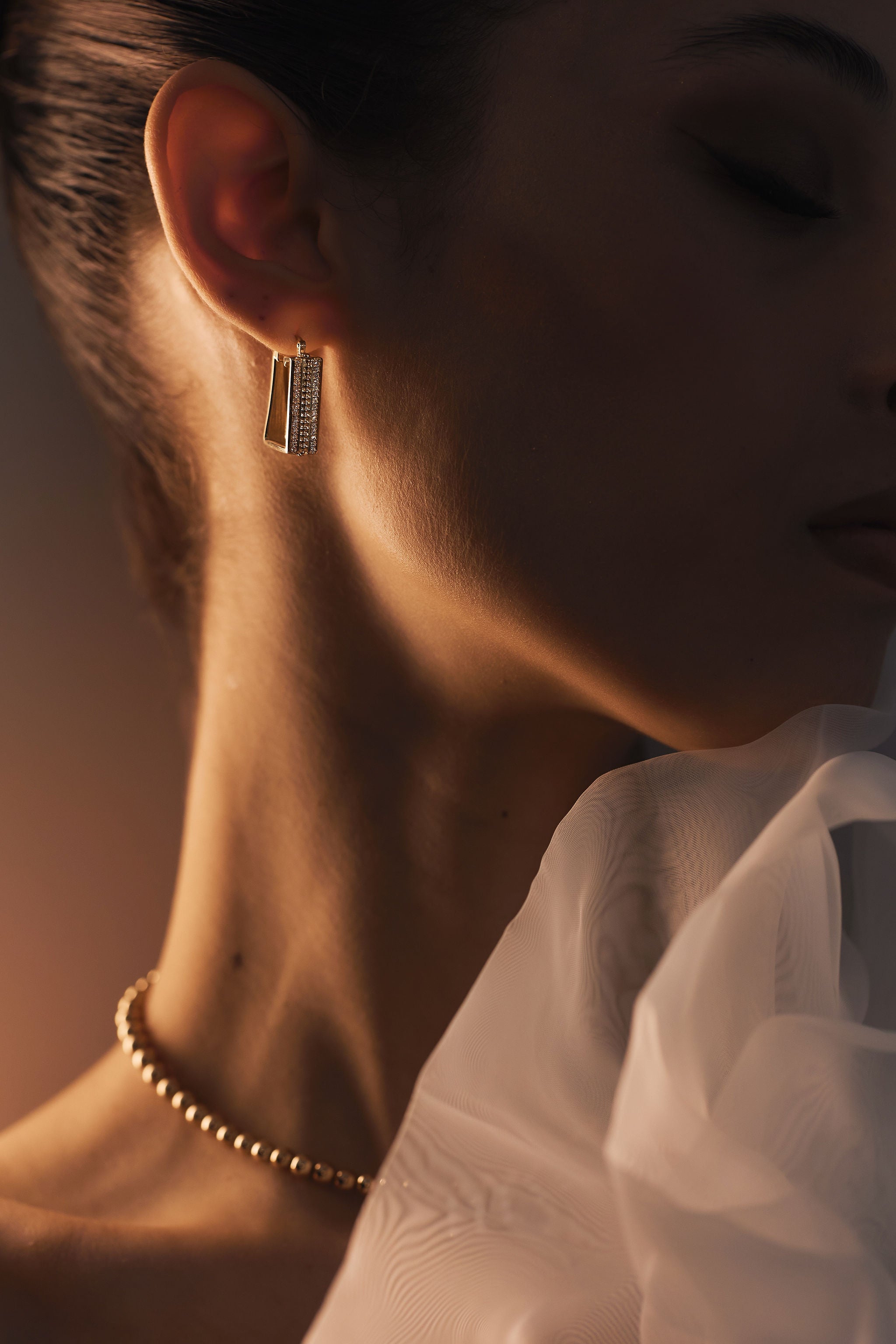 Ethically sourced
All our designs are made from recycled 14K gold and conflict free, natural diamonds and gemstones of the highest quality.